Important Announcement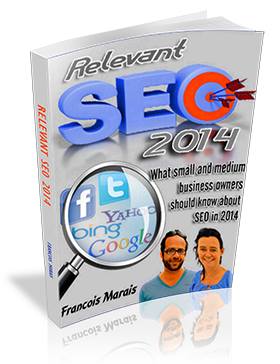 Click on image to download. ( Will redirect to www.seobook.co.za) (Live web version of Ebook and fresh SEO news).
Why should a Kwikwap Website Client do the OTP (Online Training Program) or why will this method be successful ?
The thought behind the OTP is the following:
Some things are very easy to teach like:
Adding products and services
Updating your Home Page and About us page
Updating your Business Information
Adding FAQ's (Frequently asked questions)
Adding photo albums and photographs to the photo albums
Creating Hyper Links
Certain things are a little bit more difficult but after doing the easy things well your confidence will grow and you will be able to master more difficult things.
These may include:
Online Shopping
Forms and survey creation
The difficult things are not taught to clients but performed by specialist persons. These may include:
Graphic design
Integrating Facebook
CSS Stylesheet Manipulation
Fortunately between your Kwikwap Consultant and inhouse specialist these things are once off of nature and included with the initial quoted design price.
The OTP is solution driven. From the outset it is determined what will be needed, what will be difficult and who will do what, when and how. After the initail online discussion and viewing your exisiting website, facebook page or company profile a final quote will be forwarded to you.
Clients will only stay with us if their websites are attractive and bring in business. We insist on doing the graphics well and our clients having a professional website. We explain How Google / Searches work and how to achieve the desired results. Even if you do not wish to manage the website yourself it is important that you know how search engines works.
It is important that we do certain basics well before we move on to the not so important but nice to have's. Many web development projects fail because resources are directed at the fancy stuff and not the right stuff.
The nice thing about the OTP method is that the most important basic components of a complete website are also the most easy to manage the content thereof (Business Description, About us, Products and Services, Newsletters / Blogs, Frequently Asked questions)
If all else fails we will do the work for you for as little as R50.pm.
It is also to be remembered that your Kwikwap Consultants are experienced in using the software and training people. Training via Skype forces the client to jumo into the drivers seat immediately. This is an even more effective way of training that one on one training.
" Many web development projects fail because resources are directed at the fancy stuff and not the right stuff."
Keen to get started? Why don't you complete below enquiry form and we will be in contact to discuss the best solution for you and offer a quote. Whether a new or exisiting Kwikwap client we will be glad to assist in developing a realistic Web Development Plan for lasting results in the short, medium and long term.
Welcome to the Kwikwap Online Training Program.
This services aims not to replace your Kwikwap Consultant. This service is solution driven. We provide free useful information so that you will understand how you will be successful on the internet. We are by far South Africa's largest network of Web Designers using software from Kwikwap which is why we are able to offer Quality Web Design and Development Services at prices no one can beat. Like monthly updates at R199 pm. Beautifull Graphics and Stylesheet Changes (Design) at R600.
The software is very user friendly.
You will be able to pickup the phone and phone your Kwiwkap Consultant, You will be able to reach them via Skype. We can assist with Software like Teamviewer. One way or another you will be assisted. We probably have a Kwiwkap Consultant near you who will visit you at your premises for onsite training.
It is really easy!
This service is solution driven.
We spend a bit time guiding you in the planning process, share some information and then co design and develop your website. (Decide on which sections to ad on your website etc. You are not alone in this process. This is not a DIY website or inferior cheap web design service.)
We will assist you to get business from the internet by :
Helping you understand the Internet and How Search Engines Works
Designing a beautiful website for you
Teaching you how to manage the Content of your Website
We do the once off difficult things for you . You do the easy work yourself save a lot of money. Say goodbye to your Webmaster! We even have people who, at very low rates, can do the initial bulk content loading for you!
How to understand the Program and to get started
1.) We have various Tools or Resources to help us achieve our Goals / Your Web Design Needs. (Click on link to understand the different tools / resources and their functionality)
2.) Please read the about us section on this website
3.) Download Skype and schedule a free consultation of 20 minutes (francois.kwikwap)
A course of further action will be decided upon and a customised solution be developed to:
Get you a beautifull website on page 1 of Google
Which you will manage the content (or parts thereof) yourself.
We have developed different modules. Read more on how each module works. ( More about Modules)
It is simple.
Quick , Easy and Powerful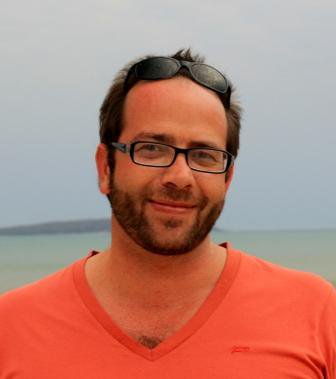 Meet our trainers! Click on image to learn more about our trainers.