Important Announcement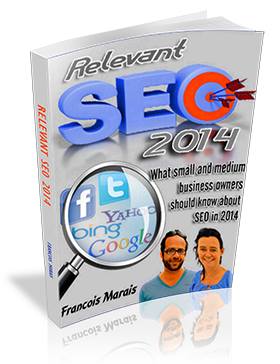 Click on image to download. ( Will redirect to www.seobook.co.za) (Live web version of Ebook and fresh SEO news).
This Bio of Francois Marais and Kwikwap is extensive for the benefit of you understanding the history of the product and the approach we will follow. It is not intended to be a bragging page:
Francois Marais is the main author or content creator for the Kwikwap Online Training Program. Francois joined Kwikwap in 2007 as a client initially, when the software was in it's initial developmental stages. Like many before, and after him, he quickly got lost in the world of CMS websites and started with various web development projects aspiring to be the next Bill Gates.
(Francois was at the time still an accountant but also ventured into the world of business broking.) Besides having many speciality type business broking websites he also wasted a lot of time on building a wedding directory, accommodation directory for mobi websites, an afrikaans website on the Kruger National Park amongst others. He knows how easily it is to get lost without a reality check, without understanding the environment you are working in.
He is keeping two of these websites going for sentimental reasons as well as for when he get's the time / resources to turn the hobby into someting profitable.
Amongst other mistakes he realised that having a lot of traffic and enquiries was not allways a good thing. If you open up a website which specialises in the sales of fuel filling stations only, and you list a couple of filling stations your phone is soon guaranteed to constantly ring with people wanting those kinds of businesses. On some of these websites the contact details were purposely switched off.
You need an existing underlying business before you start dreaming and develop a website. ( A website is a great way to do some cheap market research - if there is a demand people will be searching for it. A website can also be modern living business plan or prospectus for potential investors.)
He was close on brokering such a filling station deal of R33,000,000 . Everything signed, done and dusted........ It was not to be.
After a second failed marriage partly due to financial pressures, he decided to try something new. The wonderful world of web design! He would no longer pursue the get rich overnight schemes, no longer chase the dream of that one big deal but instead focus on selling a cheap web design tool and assist people to learn how to manage the software and get their websites to page 1 of Google.He was now having a little bit of success, day by day. (Kwikwap Consultants share in the monthly software rental fees so if you are patient and you build up a client base you can earn a nice recurring revenue over time.)
Even though the software was nowhere near as good as it is now, people were joining the Kwikwap program all over. (Had the software been that good back then Francois might still have been a business broker. ) Suddenly a new kind of DIY web designers were born. Normal small business owners were now becoming their own webmasters! A lot of small business people saw the potential and they themselves joined Kwikwap as consultants dropping there own business ideas. This is still happening today. On the other hand we have seen consultants who leave and team up with small businesses to once again, successfully, chase the quicker road to immediate financial success by applying knowledge and getting business from the internet. (That is a real problem for license holders that we give people the knowledge and they then move off and quickly are involved with profitable business ventures since they ad the knowledge of web design and search engine optimisation.)
Found one of those old style websites today when someone registered for the upcoming group training (Please click on image for a popup to see a full screen):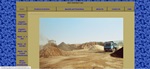 The client was advised to rather pay R600 for a revamp than to learn Graphics, CSS Stylesheets and the client was invited to rather come and learn about SEO. That website looks pretty good regarding the content and it is E Commerce enabled. We are loathed by some old style web designers in the industry because we offer a better product at much cheaper rates and websites like these were often used as an example why our product isinferior. But have a look at our portfolio page which shows you what R600 can buy.
http://www.barkunlimited.co.za/wmenu.php
11 February 2014
Have a look in a couple of days and see the before and after picture, what R600 can buy and why we don't teach our clients to DIY the design part. We are not even teaching new Kwikwap Consultants such details. The skills of design, coding and the skills of sales is simply not found in one human brain at least not at the same moment.
There is also another kind of client who sometimes leaves. The client who starts out with a R2,500 website and succeed and then has enough confidence to pay R30,000 for a custom designed website. That is fine. We target a specific niche in the market and we retain good relationships with people we have assisted, getting out of first gear. Sometimes someone will come to us with a grand idea requiring this and that but the last 5% will cost R25,000. I allways suggest try your business idea with us and if it works then you can custom 100% with more confidence knowing you have a sound business idea.
Francois is also a license holder of Kwikwap , in partnership with his brother Louis Marais , a practicing Chartered Account from Pretoria.
He is in partnership with Melanie Schoeman in Cape Town where they run Buddy Web Design.
Francois obtained the accounting degree B-Compt trough Unisa in 1997 whilst completing his articles, started with Louis Marais and Partners CA (SA) in 1993. (An Auditing and Accounting firm servicing mainly small and medium businesses.) After completing his articles he owned and ran his own Commercial and Financial Accounting firm, also servicing small and medium businesses. He sold his practice and worked in the corporate world for 2 years for Premier Foods as a Financial Manager at their Blue Ribbon Bakery plant in Middelburg Tvl before returning to world he loves, that off small and medium businesses.
A lot of his consulting has always revolved on training people or developing and implementing accounting systems from scratch. Francois is gifted and passionate on training people. You need to have the right attitude when dealing with people of varying levels of skill. His first venture into the training world happened at a very young age when he was 15 or 16 years old. After failing his own surf lifesaving exam he bounced back and became an instructor himself and his first 4 candidates all passed their first exams. Maybe that is where the passion for teaching was born? Those kids were sure drilled to ensure they pass! Some went on to save other peoples lives, got bravery awards etc. That is something worthwhile doing in life.
Some of his proudest achievements include training his creditor's clerk to become his accountant without formal qualifications. (We could have opted for the easy route and hired a qualified person from the outside). When she was considered for the position, the General manager kept on asking the same question: "Will she be able to do the job?" Francois kept on replying with the same answer. " It depends on her attitude. " This went on up to the point of the GM getting upset. We resolved it in the pub later that night. Few people left an impression on his life like Mr Dudo Tomicic, now deceased, who thereafter became the managing director for the bakeries division of Blue Ribbon bread. (A hard working, highly qualified, intelligent skilled immigrant from Croatia who started out on the factory floor with degrees while learning to speak English.) Hilda Cronje went on to later become the Financial Manager after Francois had left.
With his clients it is the same. It is no real reward taking someone's money for selling them something, without adding value to their lives. Watching people with very little or no knowledge off all ages become successful on the internet is real rewarding. Helping business owners to get their website to the first page of Google, and then converting those visitors to clients is a real thrill! Seeing real value added proactively as opposed to reactively like in the accounting world is rewarding.
His ventures in the web design world is now again changing where he teaches other people to offer the same web design services. The numbers of the clients and consultants are growing and it seems like Francois is heading back to the board rooms.
This training website and training program is to facilitate the growing number of clients we will be taking on. Like Linked In, Google+, Facebook has constantly seen improvement so has the actual product, The Kwiwkap Website Builder and Content Management Tool.
We are no longer only the cheapest but we are fast becoming the best. But like with Social Media it is not about the technology, it is about the online relationships we create. With your website it is about the Web Developement plan you embark on. It's not about the quality of the product alone. The product is only as good as the quality of the content. That is what Google is looking for. Do you want to be found? Come join us as a client, consultant or sales representative . We are hiring ! Contact us.
Francois also loves writing as can clearly be seen! This website is meant to be used by Kwikwap Consultants and Sales Representatives as well.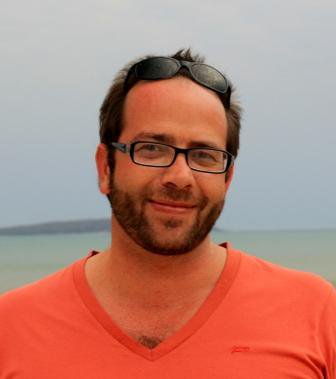 Francois Marais