Important Announcement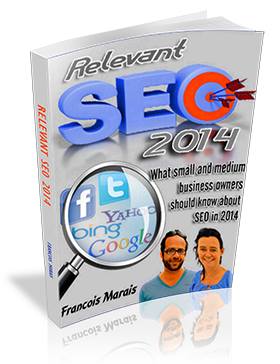 Click on image to download. ( Will redirect to www.seobook.co.za) (Live web version of Ebook and fresh SEO news).
Getting a website from Kwikwap
People like getting a website from Kwikwap for the following reasons:
Affordable
Ongoing Support
Responsive design
User friendly
Professional designs are possible
We do not offer complex custom designs but start with customisable templates.
What are the components of getting a Kwikwap website and being successful on the Internet:
Good graphics / CSS Stylesheet manipulation (We do it for you)
Knowledge of Kwikwap CMS (Content Management System are taught to you)
Good content (About you, your products and services – we can assist with script writing)
Knowledge on SEO (Search Engine Optimisation)
Knowledge on Google's important free resources (Google my business / Google Webmaster tools – Training is optional)
Kwikwap CMS
We normally move on to training clients once they are happy with the design of the website done by us.
CMS = Content Management System
The typical content which website owners want to manage is:
Home Page
About us Page
Products and Services
Newsletter/Blog
Faq's (Frequently asked questions)
Photo Galleries
Content
Links
The not so typical content but still common which a website owner might want to manage is:
Client Testimonials
Terms and conditions
References / Portfolio
Typically your web designer will sort out the design of your website using graphic software programs such as Photoshop and Coral Draw and by manipulating CSS Stylesheets leaving their web design clients with the content to manage.
To demystify having your own website is to view a website simply as an electronic book. A website is a live electronic book yes, but still a book. A website consists of a collection of individual web pages muck like a normal printed book or booklet would consists of individual printed pages.
These books are judged by software programs of search engines to determine the importance, relevance or value of the information it contains. It follows that if you expected to be successful on the internet then you need to work on providing a quality book or website.
Having access to an user friendly CMS (Content Management System) goes a long way in making this possible. No longer are you dependent on a busy webmaster to keep your website updated! No you can get a great looking website and be in total control of the content on your website.
To view your Kwikwap CMS:
Go to www.kwikwap.co.za
Log in with your username: ..................... and password: ..................................(Case sensitive)
Your website is divided into different divisions:
Quickly click trough different divisions by clicking from left to right. You should see drop down menus with the following:
Content (You are provided with a Content Management System which is where you add products and services, change your about us and home page text etc. The content editor is the same for all the different pages and functions similar to a program like MS Word.)
Design (We design according to your needs)
Addons ( We will activate Ecommerce / Online Shopping etc for you in this section depending on your needs. Certain modules were written for specific industries)
Communicate with customers (Our free Sms and email facility. There is a charge of 25 cents per SMS). You can automatically SMS your customers on their birthday
Reports (We need to use Google Webmaster Tools because Google no longer automatically provides us with the information. Other reports include login stats which is a safety feature)
Settings/Admin (Here you provide your basic business info, change passwords, setup emails and NB: enter your most important SEO description)
Value Added (Kwikwap provides free and paid for value added services such as fax to email, Scriptwriting, SEO Audits, Translation services)
Help Some important help includes:
Introductory video
Easy to follow tutorial
Contact details of your Kwikwap Consultant
CMS Editing Tool
The Kwikwap CMS Editing tool is called the content editor and looks similar to MS Word. After editing the content you simply click on update (Blue button below content editor) and then on publish (Red button top left corner of your Management Portal). The same content editor is found throughout the content section of your Kwikwap CMS.
You will need to learn to do the following:
Basic editing (Bold, Underline, Italics)
For neat display and layouts: Working with tables
Inserting images, You Tube videos
Working with Hyperlinks(To link text or an image in your website to another section of your website)
Kwikwap CMS is very user friendly. Why do you want to email your webmaster when you can upload information and pictures and press update and have your website changes published immediately?
Top links and bottom links
This may be more of a design issue but it is really simple to move links on the side of your website to the top and vice versa. You simply select design and then click on the Links Icon. You drag and drop the links you want to display at the top from right to left and those you want on the sides you drag to the right, click update position of links and press publish. Simple!
Types of pages with the Kwikwap CMS
Products and services pages (These pages can have third level groups as well as second level groups)
Additional pages (Exactly the same as products and services pages)
Alternative pages (Exactly the same as products and services pages)
Custom pages (You can add to 99 custom pages to your Kwikwap Website. Most clients typically will need one or two for Terms and Conditions or maybe references)

These pages need to be activated in the Addons Section of your website if it has not been done by your Kwikwap Consultant already. It is important to understand that even though Kwikwap clients are given a CMS tool they are not expected to be alone and figure things out on their own. Your Kwikwap consultant should be willing to assist you. If you are a new employee at the company you may expect the Kwikwap Consultant to charge a training fee for training you on the Kwikwap System. By then the website would be setup and functioning so there would be much less time needed than during the original design and setup.
Moving from the basics to the more advanced
Once you have mastered the basics of your Kwikwap CMS it should become natural to figure out even more complex modules such as online shopping or forms and surveys. Your Kwikwap consultant will often do the more difficult to do, once off activations for you. Often clients surprise us with figuring out things which can be added to their websites such as clickable maps.