Important Announcement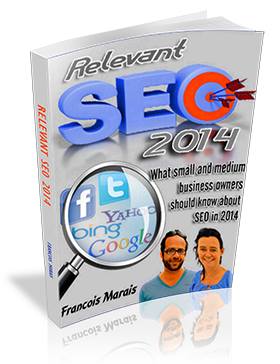 Click on image to download. ( Will redirect to www.seobook.co.za) (Live web version of Ebook and fresh SEO news).
February 2016 Kwikwap Training
KWIKWAP TRAINING – Saturday 20 February 2016
Francois Marais from Buddy Web Design and Duncan from Kwikwap Head office will co present 3 different Kwikwap training sessions on 20 February 2016. The first two training sessions are aimed at Kwikwap clients while the third training session is aimed at Kwikwap Consultants or Sales Representatives.
Costs per session = R250
Address: Glennwood Rd 80 , Lynnwood Glen, 0081
Session 1 (Kwikwap CMS) : 09:00 – 11:00
Session 2 (Kwikwap SEO) : 12:00 – 13:00
Session 3 (Kwikwap Business Opportunities) : 14:00 – 16:00
Topics covered:
Session 1 (Kwikwap CMS): 09:00 – 11:00
CMS = CONTENT MANAGEMENT SYSTEM
Aim of session
This session will aim to teach beginners how to 100% manage the content of their Kwikwap Website excluding advanced design issues. This is ideal for clients who have new staff taking over responsibility for the company websites with no prior training.
We exclude design training because we have in house specialist who offer professional designs combining extensive skills in CSS Stylesheets, HTML and Graphic Design programs like Photoshop and Coral Draw. This can not be taught alongside Kwikwap CMS in a two hour session.
We exclude talk on how Search functions (How Google works) and how to correctly apply basic and advanced principles to do better on Google Searches. Topics covered during session 1:
The Kwikwap Introductory Video
The Kwikwap Tutorial
Different divisions of Kwikwap Website
Activating Addons
Types of pages
Products and Services Groups
Other advanced options
Call to action / Enquire now buttons
Moving Side Links to Top and Vice Versa
Client Charter / Kwikwap License Holders / Consultants (Who is yours)
Uploading text and images to your website
Working with Tables, Hyperlinks
Email and SMS Functionality
Admin and General Settings
Session 2 (Kwikwap SEO): 12:00 – 14:00
SEO = SEARCH ENGINE OPTIMIZATION
Aim of session
Participants should get to know how search engines like Google works and what they can and should do with their Kwikwap Website in order to improve their website's presence on the internet.
Topics covered during session 2:
How search works (Video 1 by Matt Cuts)
The top 3-5 mistakes webmasters make (Video 2 by Matt Cuts)
Researching competition / realistic benchmarking
Google my business registration / Pigeon and local search
Google Wemaster Tools
Important basics:
Main business description
Titles of pages
About us / Home page / Products SEO Tool
Faq's
Photographs and their alt tags / descriptions
Tips on generating content for your website
Alternatives to SEO
Back links and their importance / warning
Time is money / Google advertising / Cost of acquisition and other financial concepts
Session 3 (Kwikwap Business Opportunities) 15:00 – 17:00
Kwikwap License Holders
Kwikwap Consultants
Kwikwap Sales Representatives
Understanding your target market (Typical Kwikwap Client)
Understanding the advantages of the Kwikwap System
How to sell Kwikwap (Principles of selling)
Tips on generating leads
Examples of current Kwikwap Consultancies
activated in the Addons Section of your website if it has not been done by your Kwikwap Consultant already. It is important to understand that even though Kwikwap clients are given a CMS tool they are not expected to be alone and figure things out on their own. Your Kwikwap consultant should be willing to assist you. If you are a new employee at the company you may expect the Kwikwap Consultant to charge a training fee for training you on the Kwikwap System. By then the website would be setup and functioning so there would be much less time needed than during the original design and setup.
Moving from the basics to the more advanced
Once you have mastered the basics of your Kwikwap CMS it should become natural to figure out even more complex modules such as online shopping or forms and surveys. Your Kwikwap consultant will often do the more difficult to do, once off activations for you. Often clients surprise us with figuring out things which can be added to their websites such as clickable maps.