News
2014-02-15
Group Training
Today I facilitated one of my best ever Kwikwap Group Training sessions which turned out to be more of a workshop than a training session.
The attendees were: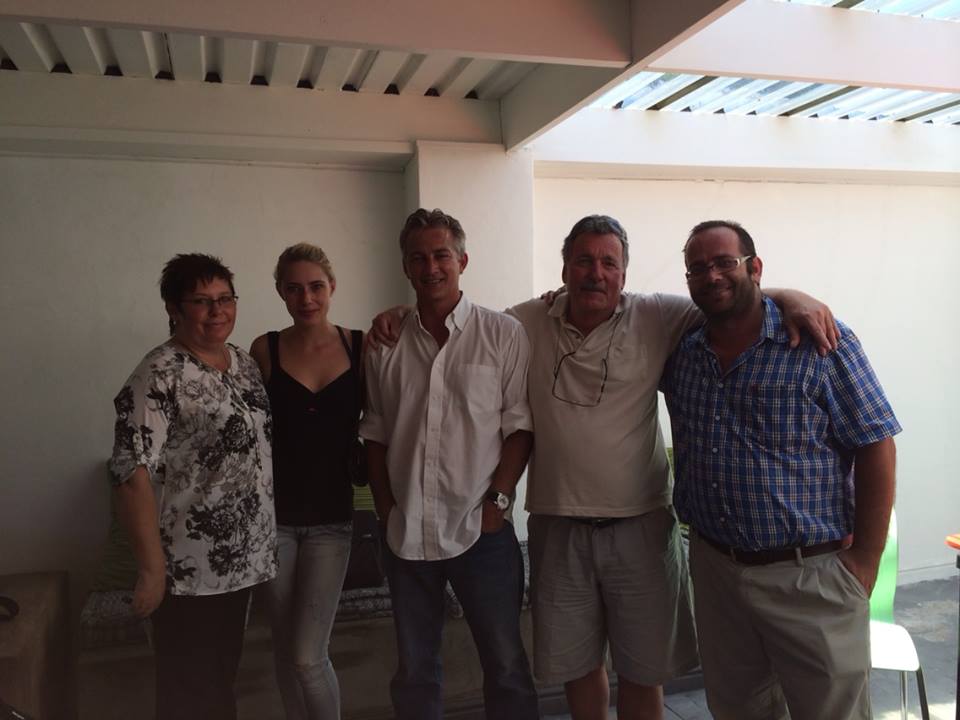 Left to right: Candice Moodie and her mother (Licensee) , Jannie Ruppersberg (Kwikwap consultant - Web Revolution) , Alfred Schmidt (Licensee) and myself (Licensee) + (photographer) Melanie Schoeman (Kwikwap consultant - Buddy Web Design) .
Next week I will present the group training session in Pretoria and I expect it to look something like the picture below:

I would prefer all training sessions to look like today's training session. Kwikwap Consultants should build their businesses and they should do it by offering the best initial training possible complimented with follow up visits (where prospecting for new leads should be a natural thing to do) .
We will do some research and analysis, to establish how we can change Pretoria training sessions to look like Cape Town training sessions. The group training sessions are not undertaken to make money but rather as a quality control exercise. To control the quality of training clients receive.
Both Alfred, Jannie and Francois agreed that we are going forward with appointing the new Kwikwap sales only consultant or sales representative with Jannie already concluding final interviews next week. All also agreed that we will be outsourcing the designs to the current suppliers. It is still up to the individual consultant / license holder on how to get the job done.
Jannie shared some of his interesting Social media experiences. In future we will be having social media workshops for Kwikwap clients wishing to know more.
Overall it was a great team building exercise, even though we are in direct competition with each other. The benefit of learning from each other and the nurturing of the positive entrepreneurial spirit amongst License holders and their consultants by far outweighs any possible negatives.
Woza Online have signed up 25,000 businesses in South Africa and they are by far an inferior product and generally a guaranteed failed method of marketing your website via search engines. We have not yet scraped the surface of the potential market in South Africa.
It was agreed that one of the things which distinguises us from other open source software like Wordpress is that you are assisted and guided by a person, the Kwikwap Consultant. (Our training sessions in future should focus on Kwikwap Consultants and License holders.)
From all I have gathered and with our new approach I expect to see a whole new Kwikwap in a few months time with the number of clients coming aboard going to increase dramatically which is one of the main reasons why so much time and effort is invested into this website www.kwikwaponline.co.za . This website will be a huge time saver in interviewing potential sales people or potential kwikwap consultants as well as a huge time saver in training clients, sales people and consultants.
We need good training resources as well as general information resources to recruit and train the right people.
We will be ready on 20 February 2014 but it will only be a starting point.